Lily taught her classmates in room 14 how easy it is to THINK before you speak.
---
This week at school we learned about fact families, like 5+4=9.  if you know this one, then you know 4+5. 9-4 and 9-5!  We also learned about compatible numbers, like 41+9=50 and 42+8=50.  Finally, we learned how to write I am poems.
---
This week at school we used Dream Box to help us learn Math.

We are also learning about the water cycle.  Snow evaporates and goes up to the clouds, then it condenses and evaporates.  It takes days, months, years.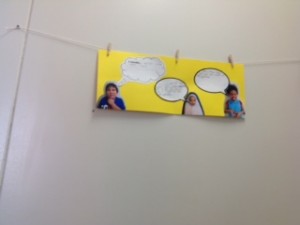 ---